Sunrise Exhaust Ltd. have a large selection of exhaust manifolds available. You can always find the right exhaust manifold for your vehicle. We support and sell exhaust manifolds from the following highend manufacturers of exhaust manifolds such as Walker, AP Exhaust, Schultz, Dorman, AB Catalytic, and of course our own high quality popular brand SEL (Sunrise Exhaust Ltd).
Exhaust Manifolds that we carry are made of stainless steel or cast iron. Our exhaust manifolds last a long time, and they are designed to look and fit like the original OEM product. Note: we do not stock the aluminum kind because we have found them to be generally problematic (for example, we found that they tend to have leak issues). Sunrise Exhaust Ltd. uses only the best quality materials on the market.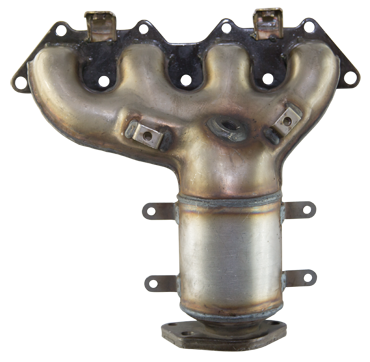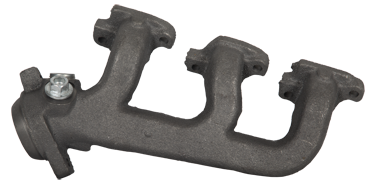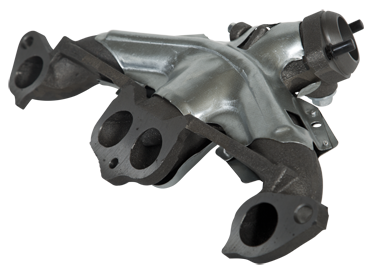 The exhaust manifold is one of the most important components of an automotive exhaust system. Attached to the cylinder heads of the car's engine, it is designed to collect the engine exhaust gases from the multiple cylinders into one exhaust pipe. It is very important to have your exhaust manifold in good working condition.
Failure in an exhaust manifold can be caused by cracks due to age and/or the frequent expansion of the metal as it heats up and contraction as it cools. This constant heating and cooling eventually will weaken the body and this can cause the manifold to crack. It is important to keep any exhaust system hangers in good order also, so as not to cause the exhaust manifold to bear the weight of the total exhaust system. Manifolds are not built to carry this weight, and it can result in failure.
A leaking or damaged exhaust manifold can cause your vehicle to fail emission inspections because it can potentially allow harmful exhaust emissions to enter into the passenger compartment of your vehicle. Leaking exhaust manifolds may also result in poor vehicle performance and poor fuel mileage due to resulting inaccurate oxygen sensor readings. It is important to replace a broken exhaust manifold as soon as possible.
Tip:  Always replace the exhaust manifold gaskets when installing a new manifold. This will ensure there are no leaks in the system.